iorys Front
A front-end that contains an online and mobile
client portal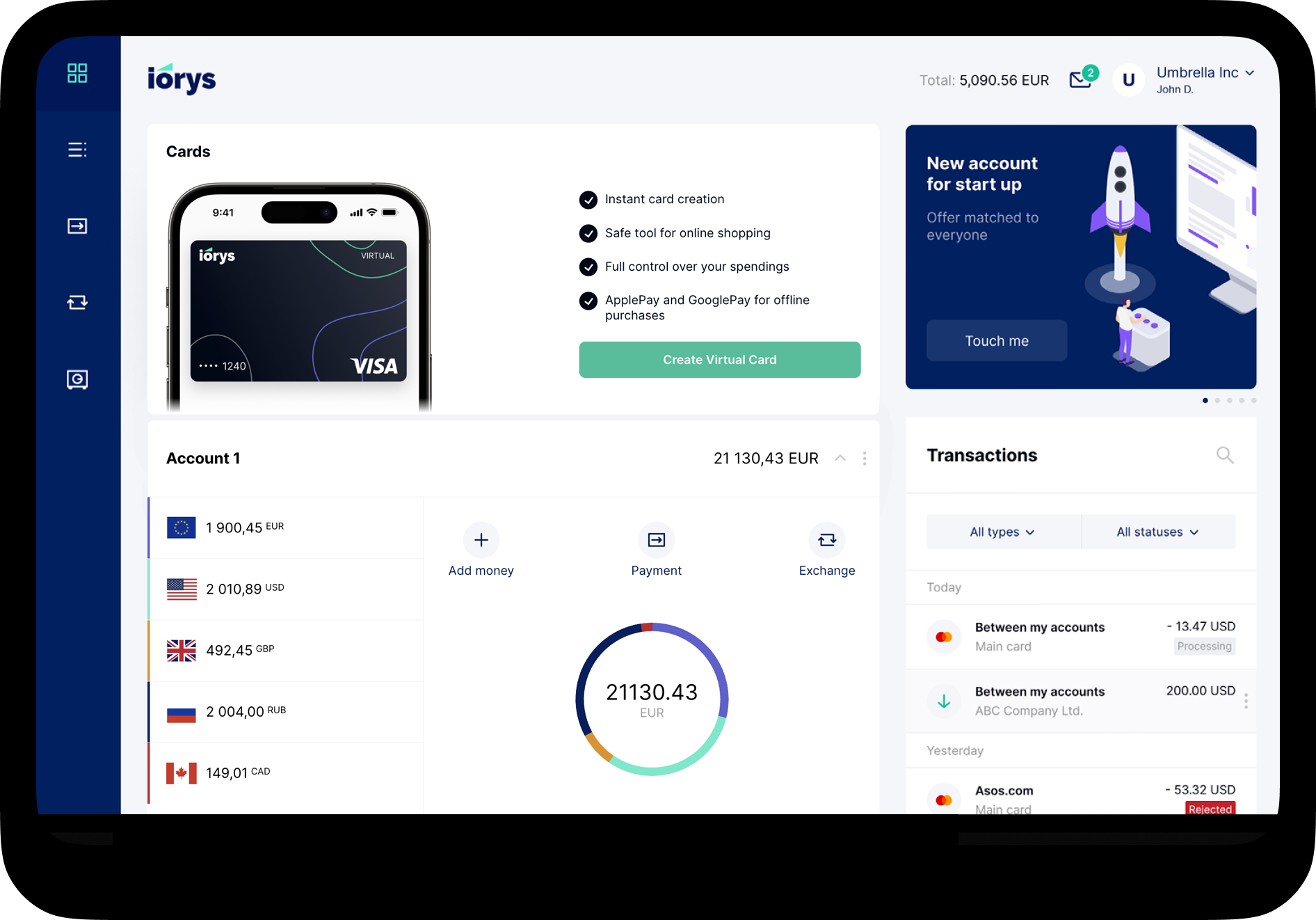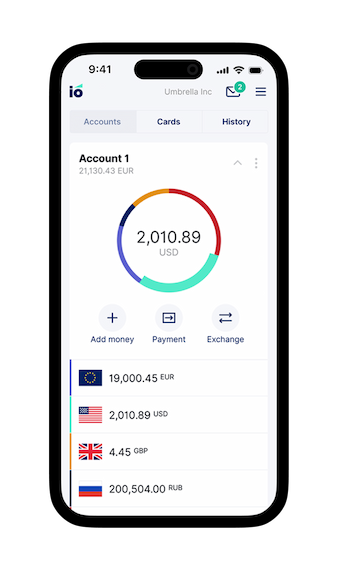 Ready-to-use
white-label online and mobile banking with a remarkable UI/UX intuitive interface
Quick rebranding using your corporate style or creation of personalized design based on your needs. The front office is operational both as an integral part of iorys core platform, and as a stand-alone application for any 3rd party platform. Any other front-office can be connected to iorys platform via an API.
Account loading and withdrawal options
Bank transfers
Internal transfers
Payment cards
E-wallets
Crypto-currencies
iorys Application
Extreme user interface and experience, as well as an onboarding part for seamless account opening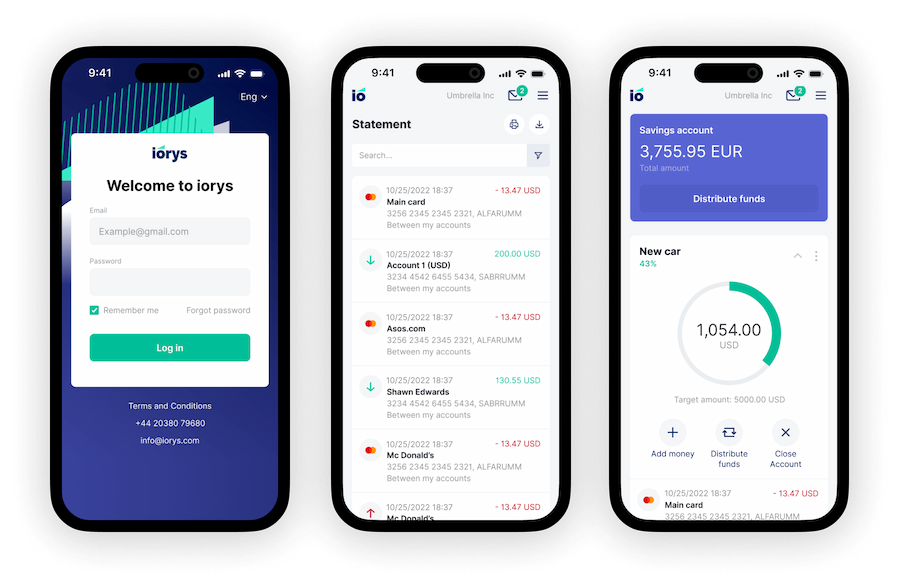 Front-end modules
Account statements

Multi and single currency account statements. Search of payments based on dates, amounts, and key words. Download of account statements in PDF/CSV/XL formats. Request for a SWIFT confirmation of any outgoing payment.

Internal and external transfers

Internal and external payments, creation of templates, programming of payments with deferred dates. Automated IBAN validation and auto-completion of some of the fields (BIC, address, etc.). Request of outgoing transfers with an automated currency exchange. Simplified filling in external payment orders.

Transfers via API

Execution of single payments from an external platform (e.g. accounting software) via a secured and encrypted channel. Mass pay-out via an API.

Payment Cards

Ordering payment cards, activation/blocking, viewing the balance and transaction history, loading the card, setting and viewing a PIN code, blocking/unblocking online payments, ATM or POS transactions. Functionality for External Balance Authorisation allowing to issue multi-currency payment cards.

Currency Exchange

Currency exchange using pre-set rates. Online feed from 3rd party services. View of exchange rates on previous dates.

Term Deposits

Opening of terms deposits and automatic calculation of accrued interests. Projection of future interests.

Messaging

Secure internal communication channel between the client and your Customer Support/Compliance department. Attachment of files. Automatic screening of attached files using anti-virus software. Search of messages by categories. Prioritised alerts for compliance requests. Alerts about change of tariffs or T&Cs.

Two-Factor Authentication

System login and confirmation of outgoing transactions with a one-time password provided via push messages in mobile app, Google authenticator, SMS or a digipass.

Settings

Selection of multiple languages, setting additional fixed password for login, view of last logins sessions (time, date, IP and the city).